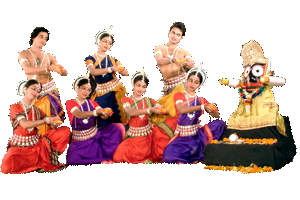 ODISSI DANCE REPERTOIRE
MANGALACHARAN
A performance of Odissi customarily begins with Mangalacharan, an expressional piece offering prayer to Lord Jagannath, Lord Ganesh and other deities. In this item, the dancer seeks the blessings of the Gods, the Gurus and the best wishes of the audience for an auspicious beginning.


BATU
This is a pure dance offering in honor of Lord Batuka Bhairava, one of the many forms of Lord Shiva. Batu Nrutya is marked for its sculpturesque poses. Uncanny rhythmic pattern is also worked out elaborately in different passages of this dance.